Bach Ma National Park – Bach Ma travel experience is the things you are looking for at this moment? When is the ideal time to visit Bach Ma National Park? In this article we will share with you about travel experiences about Bach Ma National Park.
In Bach Ma national park, there are four seasons, all year round is cover by white clouds covered, flowers green and you can clearly see the landscape of a corner of heaven Thua Thien Hue in Bach Ma peak.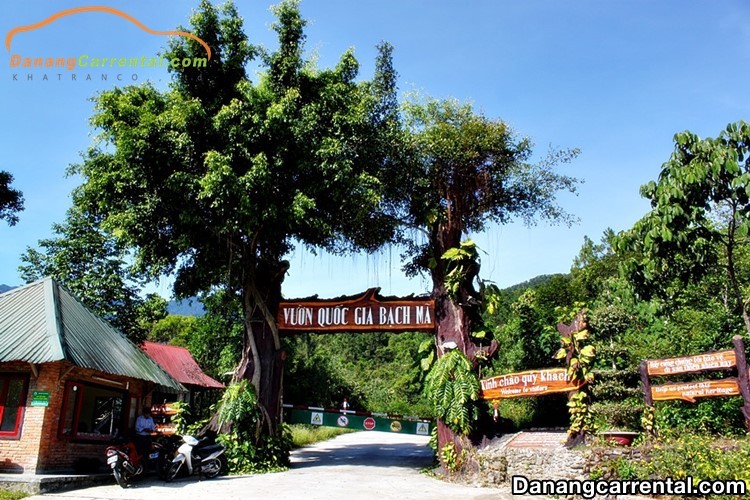 Prepare before travelling to Bach Ma National Park
Based on our experience of Bach Ma National Park tourism for many years, the beginning of autumn is the best time of Thua Thien Hue. To make your trip perfect and convenient for the best experience, you should prepare the following:
Clothing: you should forget about the dress of the young lady or gentleman. Your best clothes is dynamic suits, sports shoes and a windbreaker because of the cold weather. The weather is different because there are four seasons in a day.
You should pay attention to some medical devices such as gauze, flu drug, headache medicine for those who are allergic to continuous weather change, insect bites, mosquito repellant … They will be very useful. , help you peace of mind.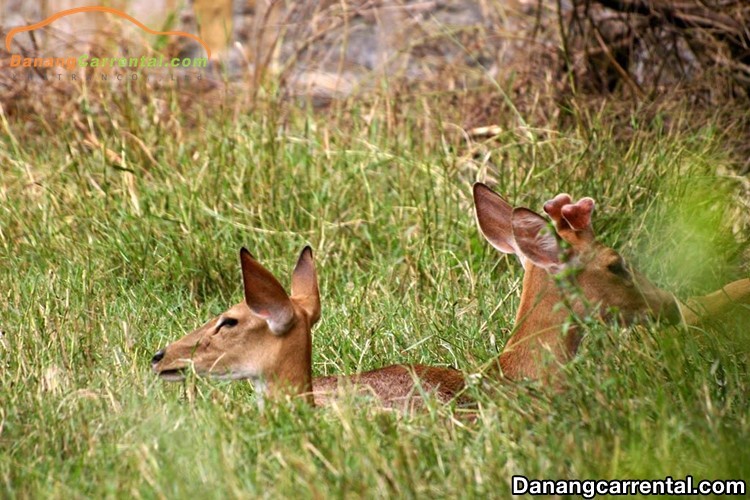 If this is a picnic and you do not intend come back home on the day as well as want to save money to rent motels, hotels … tents and necessaries are indispensable.
Camera and Smartphone to selfie and save some beautiful places about Bach Ma National Park.
All of above are the first Bach Ma National Park tourist experiences that you should take note of for your trip to be the most perfect
Means of visiting Bach Ma National Park – Hue
Motorbikes or cars are the two most convenient means of access to Bach Ma National Park. We do not talk about vehicles such as planes and trains. Whether you come from any means, when you come to Hue or Da Nang, you will continue your journey with one of two means is car or motorcycle. For those who do not have transportation, you can rent a motorbike or rent a car to reach the foot of Bach Ma Mountain.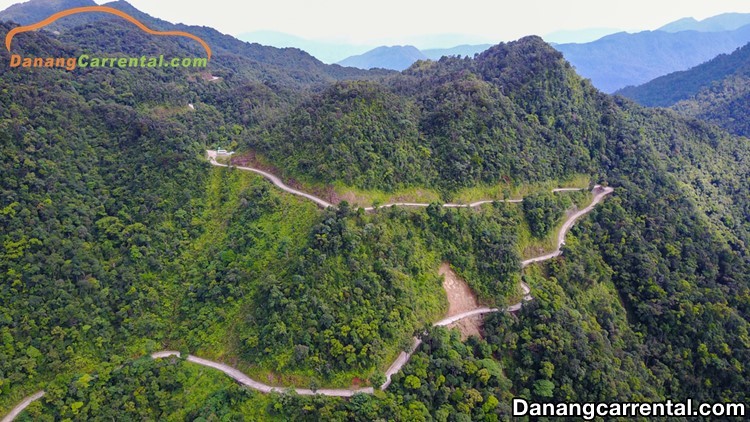 How to get from Da Nang or Hue to Bach Ma National Park
Bach Ma National Park – Hue travel from Da Nang or Hue are easy to find the road, there will be instructions along the road. You just need to get to Phu Loc town, ask the local people, the people of Central of Vietnam, they have the nature of hospitality and enthusiasm, so you will never worry about finding a way to Bach Ma national Park. One note is that the road to Bach Ma National Park and Zen Monastery Truc Lam Bach Ma is different, so you should pay attention to avoid lost your time.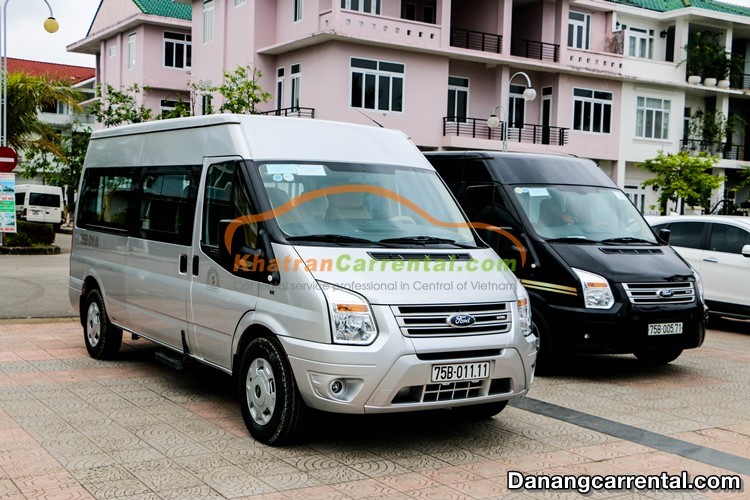 Nowadays, from Da Nang or Hue, renting a motorbike is quite cheap, or if traveling with many people you can rent a car to go. We can hire a manned or unmanned vehicle to be proactive in terms of time. Kha Tran car rental will be one of the best choice for you and you, cheap car, good service.
However, by any means, at the foot of Bach Ma Mountain you also have to buy tickets to visit and rent a car of Bach Ma National Park to go to the top. Therefore, if you have many people will take the initiative to rent a car. But if you go alone you should come early to find a car with many other people have the same way as you to save money car rental.
Where should to visit in Bach Ma National Park?
This is a tourist attraction that attracts many visitors with a lot of beautiful scenery just like painting. In order to fully explore the beauty of this place, when traveling to Bach Ma National Park you should not miss some of the following places:
Vong Hai Dai: This is the highest place, from Bach Ma peak with virtual space, overwhelmed, white clouds around. Lang Co Bay and Ruoi Lake are appear in front of the eyes, see the winding road in the mist, row on row of mountains … From above and look over the sky is the most wonderful feeling that other places travel can not bring you.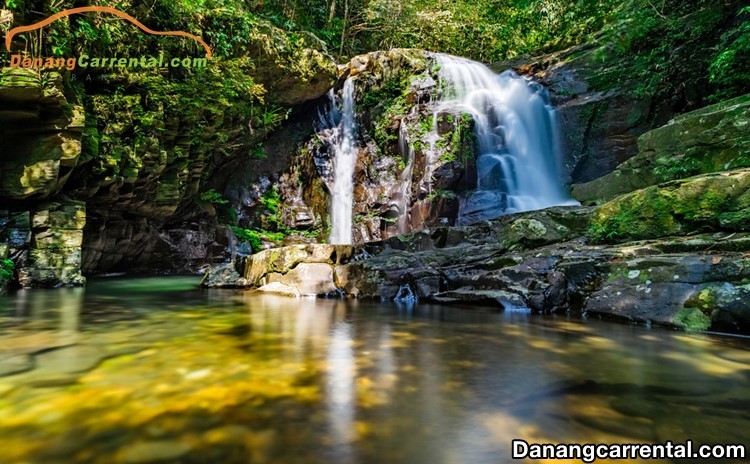 The Five Lake and Do Quyen Waterfalls: The third lake is the most beautiful lake. After watching Vong Hai Dai, you can follow the car to The Five Lake for sightseeing, rest, lunch and continue trekking to Do Quyen waterfalls. Do Quyen waterfalls flowing white water, 300m high and in March, the two sides of Do Quyen waterfall, rhododendron dyed a beautiful white. Walking down the waterfalls you will see the whole beauty of this place.
Trekking in pathways: If you have chosen this tourist destination and want to explore the full of Bach Ma National Park, then you should not overlook the tour by walking the famous trails of Bach Ma National Park such as Vong Hai Dai trail, Do Quyen trail, Sao Tri trail …
See more:
Lap An Lagoon in Hue – The land of dream makes travellers passionate
Places to stop overnight
Camping is the first option you can think. In Bach Ma National park, there are many empty and flat land. For visitors, this is one of the great ideas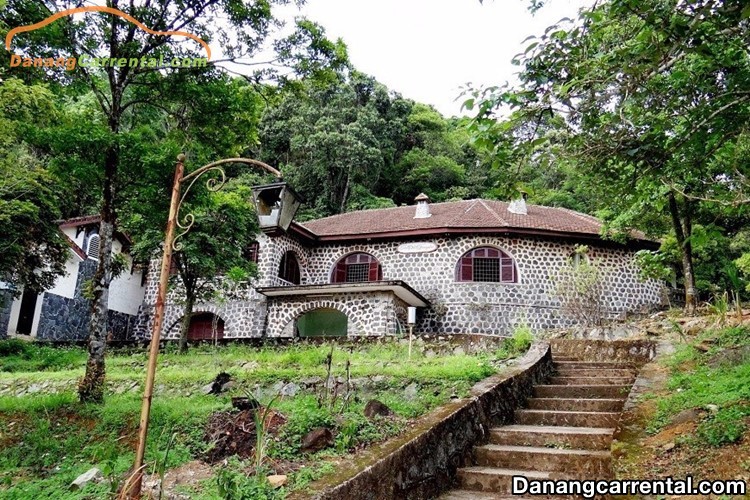 Or you can rest at the Homestay at the foot of the mountain, cheap accommodation rooms, …
Bao An Guesthouse, Do Quyen Villa, Kim Giao or Phong Lan … is also one of the famous places to relax here that visitors should not be overlooked.
With the travel experience Bach Ma National Park – Hue that we have just shared above hope to bring you more useful information. Da Nang Car Rental wish you and your family a great trip to Bach Ma with many interesting experiences.Visitors can view more details and booking on website danangcarrental.com or hotline (+84) 916510201 – (+84) 34 797 6789. It's our pleasure to serve you.
Kha Tran Car Rental
---
For booking or any information please feel free to contact us:
KHA TRAN TRAVEL & TRANSPORT CO.LTD
ENGLISH SPEAKER HOTLINE – LINE – WECHAT – WHATSAPP: (+84) 91 651 02 01
Website: danangcarrental.com
Fanpage Facebook: fb.com/danangcarrental/
Hotline: Ms Katharine: (+84) 9 1651 0201 – (+84) 3 4797 6789
Email: danangcar6789@gmail.com (Sales) – khatrancarrental@gmail.com (Manager)
Office in Da Nang: No.12 Bui Xuan Phai Street, ThuanPhuoc Ward, Hai Chau District, Viet Nam.