Hoi An Car rental – Rent car Departure from Hoi An – Private car Hoi An to Hue – Hoi An to Da Nang by car.
Hoi An is a city of Quang Nam provice. When talk to Hoi An, it isn't mention to Hoi An ancient town. In 1999, Hoi An ancient town has been recognized as a cultural heritage of UNESCO with many architectural heritages such as Pagoda Bridge, Assembly Hall Phuc Kien, Tan Ky Ancient House, Tran Family Chapel,…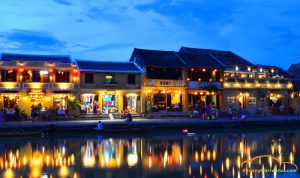 It is about 45 minutes to transfer from Da Nang to Hoi An by private car, 3 hours to transfer from Hue to Hoi An by private car.
About 30 km distance from Hoi An to Da Nang
About 125 km distance from Hoi An to Hue
About 45 km distance from Hoi An to My Son Sanctuary
Especially, Vinpearl Land Nam Hoi An was officially opened on April 28, 2018 with products, models, entertainment technology in the top of the world.
Come to Hoi An, visitors have many new interesting experiences. From Hoi An, visitors can visit another landscapes in Da Nang or Hue. Hoi An car rental is a ideal choice for you such as Hoi An to Da Nang, from Hoi An to Da Nang Airport by car rental, Hoi An to Hue by car rental,…
On the Journey, our driver will recommend some information about Hoi An, Da Nang city, Hue city and others such as hotels, foods, landscapes,…
To more convenient, Visitors can view more details and booking in website danangcarrental.com or hotline (+84) 91 651 02 01 – (+84) 34 797 6789.
PRICE IN USD IN HOI AN CAR RENTAL
[table id=3 responsive=scroll /]
See more at:
>> Da Nang private car
>> Hue car rental
Service Includes:
New and air conditioned car, Fuel, Driver Allowance;
Toll fee and parking fee;
Free wifi – Wet Tissues – Mineral Water.
Note:
Rate in USD/ transfer;
Rate is quoted in USD, however payment will be settled in VND according to daily exchange rate (Vietcombank/ State bank);
Rate is not applied for festival seasons;
Door to door transportation;
Please make reservation at least before 24 hours. And provide us your flight details and accommodation detail.
Fleet Car in Kha Tran Car rental: Manufactured from 2016 to 2018
4 seats:Toyota Vios, Toyota Altis, Mazda 3, Mazda CX-5, Audi (A4 / A5 / A6).
7 seats: Toyota Innova, Toyota Fortuner.
9 seats: Ford Dcar Limousine.
16 seats: Mercedes Sprinter (model 2012), Ford Transit.
29 seats: Isuzu Samco, Thaco Town, Hyundai County.
35 seats: Isuzu Samco, Thaco Town.
45 seats: Hyundai Universe, Hyundai Hiclass.
For more information and booking, please send your inquiries at:
KHA TRAN TRADING & SERVICE COMPANY LIMITED
ENGLISH SPEAKER HOTLINE – LINE – WECHAT – WHATSAPP: (+84) 91 651 02 01
Website:danangcarrental.com
Fanpage Facebook:fb.com/danangcarrental/
Hotline (Ms.Katharine): (+84) 916510201 – (+84) 34 797 6789 
Email: danangcar6789@gmail.com (Sales) – khatrancarrental@gmail.com (Manager)
Office in Da Nang: No.12 Bui Xuan Phai Street, ThuanPhuoc Ward, Hai Chau District, Viet Nam.
We also supply bussiness and tour car rental services in Da Nang, Hue, Hoi An daily, monthly or long term period with special offers. Please email us danangcar6789@gmail.com for detail information.
Booking Online