Long Term Car Rental – Monthly Car Rentals in Da Nang – The Best Da Nang car rental company – Long term rentals Da Nang
We also supply business and tour car rental services in Da Nang, Hue, Hoi An daily, monthly or long term period with special offers. Please email us danangcar6789@gmail.com for more details information.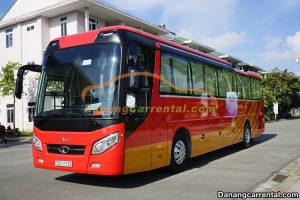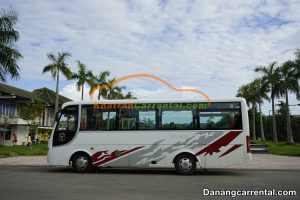 Long term car rental is a big saving solution for your foreigner company in Viet Nam. In Da nang car rental, visitors can choose all the modern of car from 4 seats to 45 seats. Long-term car rental in Da Nang Kha Tran is ensuring the prestige, quality, driver friendly and experience with the price competition. We provide all of cars following customers' requests such as 7 seats Innova, Fortuner, 24 – 35 seats Isuzu Samco,… and always updated the newest cars, luxury cars. With many years operated in Car rental Service in Central of Viet Nam, we make sure that customers will be satisfied when using our services.
See more >> Da Nang private car with driver
Long term rentals Da Nang
The Benefit of Long Term Car Rental:
Easy payment, 24-hour service with free assistance.
There is no need to return or renewal of the contract.
Suitable for multinational companies working on their long-term assignments, term or projects.
Long term car rental is perfected for those who prefer using the newest cars most of the time.  You can exchange cars if you don't like. You don't worry how to sale when it is old.
Long term car rental is cheaper than daily or weekly rentals.
Why did you choose us:
Custom Rate Plan: Special pricing on every rental; whether it's for a day, a week, a month or more;
The Wide range of vehicles in fleet get the exact vehicle you need;
Kha Tran will work with you to customize a rental program designed specifically to meet your individual needs.
The Best rental car company in Central of Viet Nam: Hue, Da Nang, Hoi An and neighbor provinces
General Conditions:
Service time: from Mon to Sat every week (average 26 days/month), from 8:00 AM to 5:00 PM every day;
Limiting distance: 2,600 km/month;
All rates are quoted in USD and inclusive insurance, expenses of fuel, allowance for driver;
Exclusive of toll fees, parking fee, VAT;
Experienced and English Speaking driver.
The price for Lunar New Year season may be higher than the current price
Booking Online:
Fill in the form or hotline (+84) 91 651 02 01 to be quoted:
Fleet Car in Kha Tran Car rental: Manufactured from 2018 and up
4 seats:Toyota Vios, Toyota Altis, Mazda 3, Mazda CX-5, Audi (A4 / A5 / A6)
7 seats: Toyota Innova, Toyota Fortuner
9 seats: Ford Dcar Limousine
16 seats: Mercedes Sprinter (model 2012), Ford Transit
29 seats: Isuzu Samco, Thaco Town, Hyundai County
35 seats: Isuzu Samco, Thaco Town
45 seats: Hyundai Universe, Hyundai Hiclass
For more information and booking, please send your inquiries at:
KHA TRAN TRAVEL & TRANSPORT CO.LTD
ENGLISH SPEAKER HOTLINE – LINE – WECHAT – WHATSAPP: (+84) 91 651 02 01
Website:danangcarrental.com
Fanpage Facebook:fb.com/danangcarrental/
Hotline (Ms.Katharine): (+84) 916510201 – (+84) 34 797 6789 
Email: danangcar6789@gmail.com (Sales) – khatrancarrental@gmail.com (Manager)
Office in Da Nang: No.12 Bui Xuan Phai Street, ThuanPhuoc Ward, Hai Chau District, Viet Nam.