Da Nang best beach is not named as one of the most beautiful beaches on the planet. It is not only the pride of the people of Da Thanh, but also an attractive destination that always brings a surprise to visitors on the world.
Let us explore the interesting things that only in Da Nang!
See more >> Da Nang Travel Experiences
What is the best time to visit Da Nang beach?
Unlike Do Son Beach (Hai Phong province) or Sam Son Beach (Thanh Hoa province), Da Nang Beach is famous for its clean water and soft white sand. The best time to travel to Da Nang is from the beginning of April to the end of August.
This is the time when Da Nang is entering the dry season. The sunshine with the sea breeze. The clear beach is very suitable for outdoor activities such as swimming, diving coral reefs or take part in adventure games. In addition, you also have the opportunity to watch the dawn in the morning or sunset on the beach every afternoon.
What  makes Da Nang best beach impressive and attractive?
Da Nang is the city of the begin of sea and the river end. Anyone who once came to Da Nang beach would like to come back many more times. So, what helps this city hold visitors steps?
The beauty of Da Nang beach is always impressed deep in the heart of tourists. Because it appears like a beautiful painting of nature. You can choose and explore the beauty of Da Nang beach at the following destinations:
Non Nuoc beach is like a green field
You can also stop at the 5km Non Nuoc beach when traveling to Da Nang beach. Non Nuoc beach is vast, a little sloping and always clean. The special point of Non Nuoc beach is the presence of undulating rocky.
Nam O beach with a natural landscape's beauty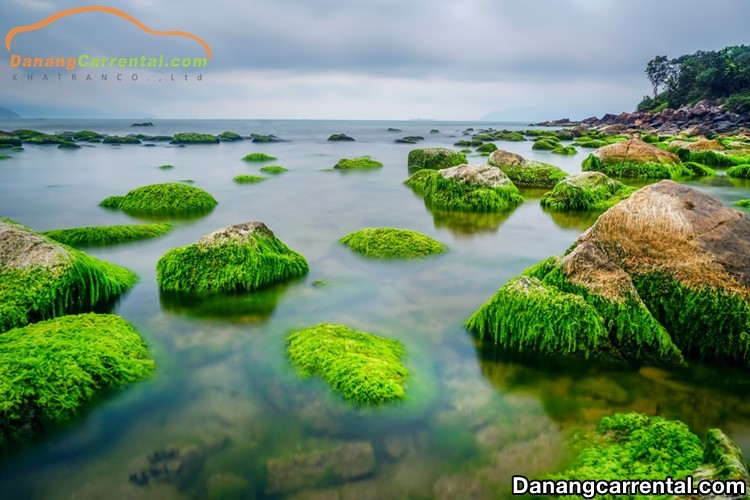 Explore Nam O Reef – A new attractive tourist attraction in Da Nang
My Khe Beach –  best beaches in Da Nang
The famous beach in Phuoc My Ward, Son Tra district. My Khe beach consists of 3 main beaches: No 1-2-3 beach, T20 beach and beach near Pham Van Dong park. Although it is only 1km long, this beach has smooth white sand and clear blue water.
In addition to the Da Nang beach above, you can also come over Xuan Thieu beach, Thanh Binh beach, My An beach or Son Tra beach …. Each beach has its own beauty which is waiting for you to discover and enjoy.
Da Nang beach activities
Da Nang beach is not only beautiful but it also has memorable experiences. What better way to take part in this experiences:
Walking on the Sea – bathing, indulging in the clean water
In the early morning and afternoon it is the best time to take a walk on the white sandy beach or soak in the clear blue waters. Do not miss the moment of enjoying a light and relaxed life. Standing in front of the sea seems to be all your sorrows and worries are gone.
Diving to see the beautiful coral under the sea 
Diving to see a natural coral reef experience in Da Nang beach, it is interesting experiences that you should join. Coral reefs of many shapes and colors, along with a variety of fish swimming to create a beautiful mesmerizing.
Canoes will take you to the diving spot. And if you do not know how to swim, do not worry because there are staff to guide you.
Take part in the extreme sports 
Da Nang beach also has many sports games. For example: football, volleyball, tug of war or kayaking,… The most special is the paragliding adventure in the sky and pull the banana float.
Hang gliding
The paragliding take visitors up to a height of 600m, it can be captures the beautiful of Da Nang beach and enjoy the feeling of hovering in the sky. This game is extremely suitable for those who like to adventure and discover new things.
Pull the banana float
Being a thrilling game brings a lot of laughter to the participants. You will be wearing a life jacket and sitting on a float boat that has been tied up with a canoe. Cano runs at speeds up to 80km / h, making the player feel very excited.
Camping at Da Nang beach at night
Da Nang beach at night brings a very personal beauty. Camping on the beach will make you feel completely. In the midst of the silent space, the light of the fishing boat at sea is looming. You can enjoy the feeling relaxed, leisurely or follow the foot of the canoe to go fishing and squid fishing at night.
Enjoy fresh seafood dishes
Da Nang coastal road is a culinary paradise famous for fresh seafood dishes, nutritious prices from popular to high. Anyone who comes here can not miss the opportunity to enjoy the taste of seafood hot pot, oyster porridge, Seafood soup, Grilled Crab chilli & citronella, Steamed Cockle- shell with mint, Grilled Sweet Snail with citronella,…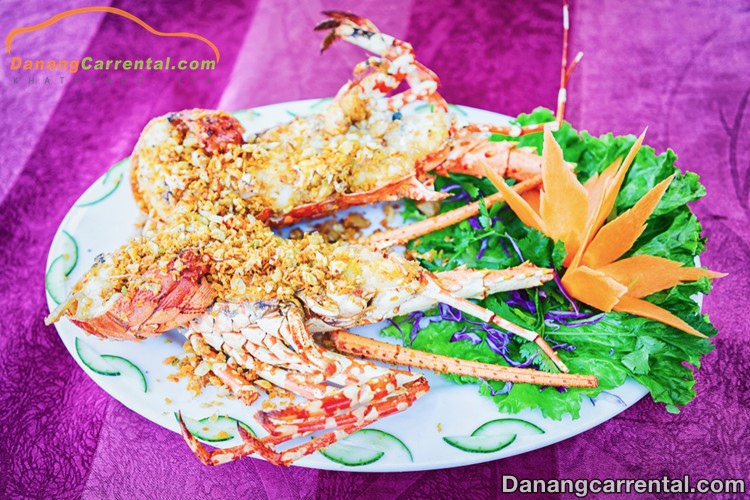 You can refer to the following addresses:
Bé Mặn Seafood: No 14, Vo Nguyen Giap street, Son Tra district
Seafood market: Tho Quang ward, Son Tra district
Crab Beach: No 10, Vo Nguyen Giap street, Son Tra district
Năm Đảnh Seafood: 139/59/38 Tran Quang Khai street, Tho Quang ward, Son Tra district.
In order to have a trip to Da Nang best beach, you will need an extremely detailed schedule and definitely and transportation is necessary. Kha Tran car rental always accompanies you on every trip. We hope that all of above will helpful for you.
For more specific advice or rent cheap car to visit famous sites in Da Nang, do not forget to contact Kha Tran Car rental via hotline Ms Katharine: (+84) 916510201 – (+84) 34 797 6789. Wish you and your family a happy journey and many memorable experiences in Da Nang.
---
For booking or any information please feel free to contact us:
KHA TRAN TRAVEL & TRANSPORT CO.LTD
ENGLISH SPEAKER HOTLINE – LINE – WECHAT – WHATSAPP: (+84) 91 651 02 01
Website: danangcarrental.com
Fanpage Facebook: fb.com/danangcarrental/
Hotline: Ms Katharine: (+84) 91 651 02 01– : (+84) 34 797 67 89
Email: danangcar6789@gmail.com (Sales) – khatrancarrental@gmail.com (Manager)
Office in Da Nang: No.12 Bui Xuan Phai Street, ThuanPhuoc Ward, Hai Chau District, Viet Nam