Attracted by many famous tourist sites and Da Nang is the host city of Techcombank Ironman 70.3 in 2019, Da Nang has become a sports tourism destination attracting much attention and interest for every people. In particular, at the Techcombank Ironman 70.3 season held in Da Nang from 9 to 12 May 2019, the number of athletes participating in the competition increased record, promising to bring many unforgettable experiences.
See more:
>> Da Nang travel infomation
>> Da Nang car rental with driver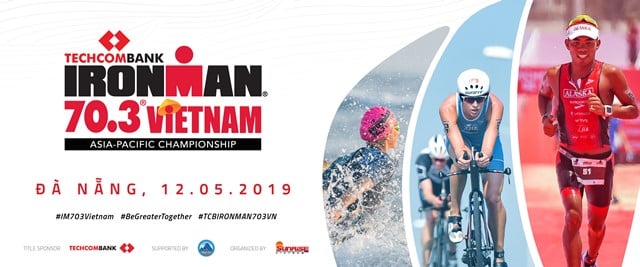 Record of the number of athletes attending
This event has always attracted a lot of attention from domestic and foreign athletes, so the number of registered members increased the record over the years. In 2019, this number reached nearly 2000 athletes from 56 countries. In particular, athletes from Viet Nam reached nearly 1,000 people, accounting for nearly a quarter of the number of athletes participating, an increase of 20 times since 2015.
The athletes stand out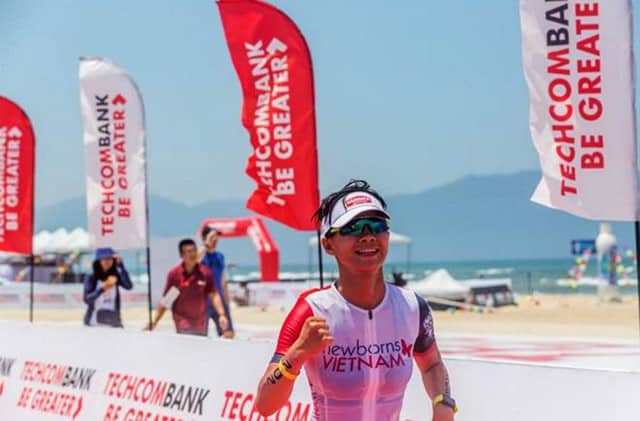 For the 40 professional male athletes, the season was also attended, back by World Ironman champion – Patrick Lange (World Ironman champion in 2017, 2018) and Craig Alexander and former Ironman champion 70.3 World 2016 – Tim Reed. On the female side, former World Champion Ironman 70.3 Holly Lawrence and Radka Kahlefeldt – the Ironman 70.3 champion in 2018. Striving and competing in Da Nang with the hot and humid tropical climate, athletes all want to experience the best known racetrack in Asia to know where their challenges and endurance.
Competition content and prizes
Just like the previous Ironman 70.3 Tournaments, individuals, athletes and relay teams will experience endurance at 1.9 km, 90 km cycling and 21 km running. The Techcombank Ironman 70.3 in 2019 season is held in Da Nang, Vietnam will be very convenient for athletes to play at home, the athletes who complete the best part according to the age group will have the opportunity received 1 of 50 entries to compete in the Ironman World Championship on September 7 – 8 in Nice, France. The total prize up to 75,000 USD.
Competition activities from 9 – 12/5/2019: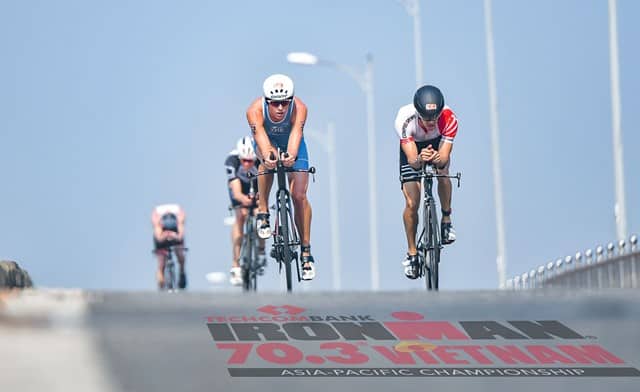 The Techcombank Ironman 70.3 in 2019 will be an international sports festival, which not only attracts interest from all over the world but also encompasses and inspires athletes to determine the pursuit of the subject. This sport is always trying to overcome your limits, take on challenges and complete a contest with many disciplines. The sports festival has the following outstanding prizes:
Viet Nam Newborn Run Out charity, run 5 km to help reduce the infant mortality rate in Vietnam.
Vietnam Sunrise Sprint Award is for amateur athletes and new athletes participating in endurance sports, athletes can compete in triathlon: 750m swimming, 20km cycling and 5km of jogging.
IRONKIDS Viet Nam Award is for the youngest athletes and a health care exhibition area to give athletes lots of useful information.
Meaning of the season season 2019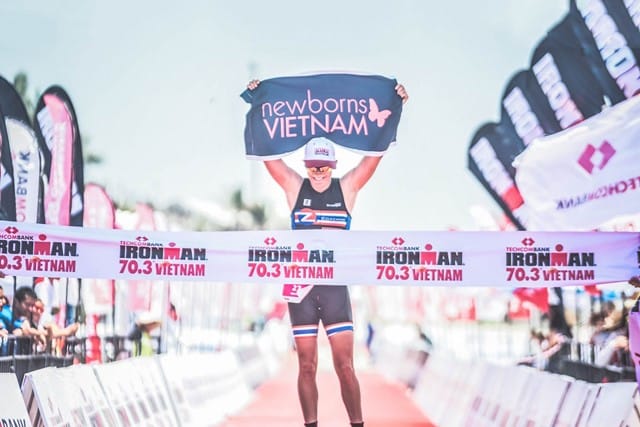 This is the season marking an important milestone for the 5th anniversary of the organization and the first time Viet Nam hosted it in Da Nang city. Techcombank Ironman Award 70.3 Asia-Pacific Championship is honored to receive the sponsorship of Vietnam Technological and Commercial Joint Stock Bank, Techcombank and one member Company Limited Vietnam Sunrise with the support of Da Nang city government has raised the status of Da Nang to international stature and promoted the image of Vietnam to the world.
The organizers are still reviewing the quality of the track, public order, sanitation, health services, bringing the season to Techcombank Ironman 70.3 Asian – Thai World Championships Binh Duong in 2019 was a great success. There are many interesting things await you to experience in this International sporting festival.
For more specific advice or rent cheap car to visit famous sites in Da Nang, do not forget to contact us via hotline Ms Katharine (+84) 916510201 or (+84) 34 797 6789. Wish you and your family a happy journey and many memorable experiences in Da Nang city.
---
For booking or any information please feel free to contact us:
KHA TRAN TRAVEL & TRANSPORT CO.LTD
ENGLISH SPEAKER HOTLINE – LINE – WECHAT – WHATSAPP: (+84) 91 651 02 01
Website: danangcarrental.com
Fanpage Facebook: fb.com/danangcarrental/
Hotline (Ms Katharine): (+84) 91 651 02 01 – (+84) 34 797 67 89
Email: danangcar6789@gmail.com (Sales) – khatrancarrental@gmail.com (Manager)
Office in Da Nang: No.12 Bui Xuan Phai Street, ThuanPhuoc Ward, Hai Chau District, Viet Nam