How to book cheap room, beautiful view of Da Nang hotel in the peak tourist season?
Kha Tran car rental would like to share the secret for you to having a resting place and no worry about the price in the following things: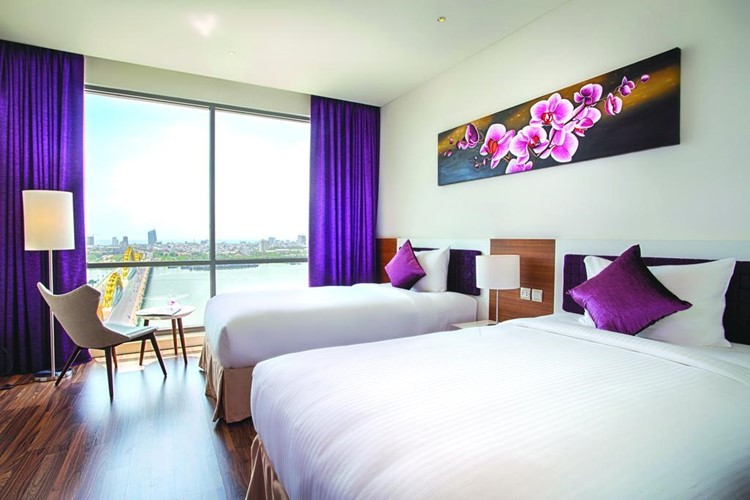 Find out about the review of Da Nang hotels
With the explosion of the Internet, you can easily find the hotel information you want. So before you booking a hotel in Da Nang, do not miss this opportunity. That will help you choose the cheap Da Nang hotel room that comes with good quality service.
See more >> Da Nang Car Rental
Most of Da Nang hotels have relatively good facilities and services. However, you should not be subjective to avoid the book case must be extremely cheap price, but the quality of the bad affect the whole trip.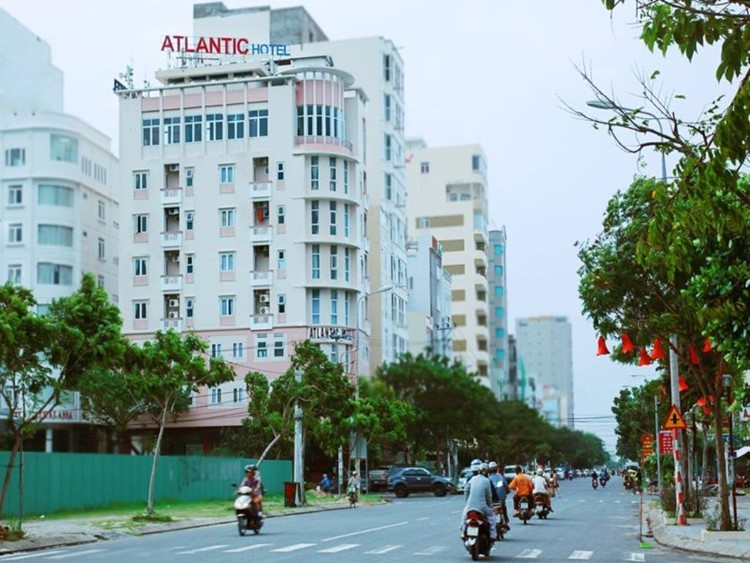 Instead, you need to consult more information about Da Nang hotels around people. In forums, groups or social networking sites related to travel you will find helpful comments for booking a hotel room when coming to Da Nang. This information is the base for you to choose the hotel room as you want.
Note that the time to book of Da Nang beautiful hotel room
Peak season in Da Nang usually starts in March and lasts until the end of August. This is the time when Da Nang hotels are almost out of room. Besides, the cost of booking is also high.
To help you do not miss a great holiday in the city worth living with the blue sea, white sand and sunshine, we recommend that you book early. The time to book the best hotel room in Da Nang is 2 weeks before you start the trip. In case you come to Da Nang on a holiday as long as 30/4 – 01/05, booking early 4 to 6 weeks is a good decision.
See more >> Top 10 best cheap hotels in Da Nang
Booking early will help you to choose the beautiful, cheap Da Nang hotel rooms as well as ensure the schedule, the trip plan is not late. Besides, you get many policies, incentives attached.
Can not stand out the promotion of Da Nang hotel
As a rule, in a year the hotel implemented promotions gratitude customers, anniversary of the establishment or stimulus demand in the low tourist season …. If you want to book Da Nang beautiful hotel with good price then surely must catch this opportunity right.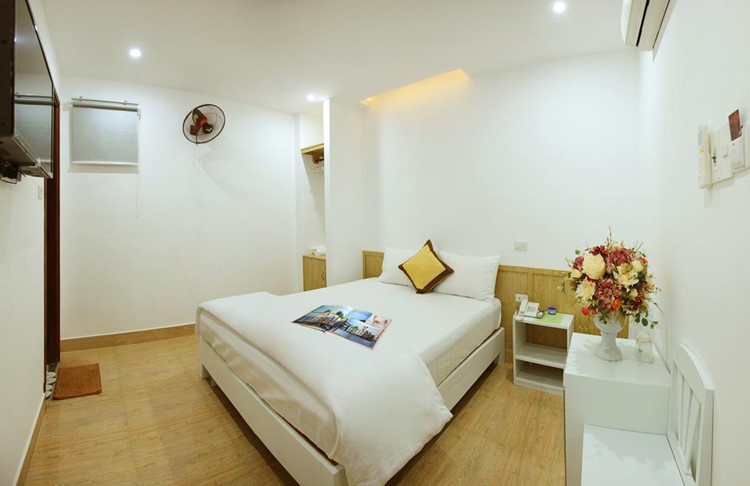 So how do you know when does Da Nang hotels promotion? Is there a way to help you get the best deal? There are 2 tips but not everyone knows which Kha Tran car rental want to share with you:
Subscribe to promotional emails of hotels:
Hotel promotions usually take place within a certain period of time. Therefore, in order not to miss the opportunity to book a hotel in Da Nang at bargain prices should you register at the hotel's website. Or you can also sign up for email at online hotel booking sites.
Register as a member of travel website, online booking site:
Most people are afraid to register as members of reputable travel websites. Besides, for them, the procedures are also very cumbersome and complicated. However, to get cheap Da Nang hotel room, you should not ignore this way.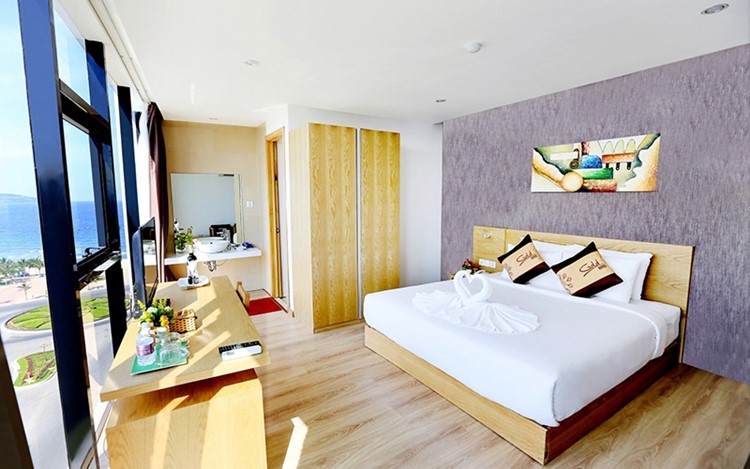 Travel websites provide you with a lot of useful information. You will not only learn the necessary experience for your trip but also get attractive policies. That is the discount voucher deep when you are a member of the website and booking many times here.
Da Nang hotel booking online
After you have determined the time and the hotel to rest when traveling to Da Nang, the next job that you need to do is book online room. You can choose 1 of the 2 ways to book Da Nang hotel as follows:
Direct contact to the hotel:
You can call directly to the hotel booking. This way you will definitely be able to set up a room and avoid fraud. However, in some cases you may not receive attractive incentives. You will also have to transfer a deposit to the hotel when booking.
Book a hotel through intermediary:
Booking through a travel agency, website specializing in hotel room book is also a way many people choose now. In this way, they can compare the prices associated with reviewing hotels Da Nang helpful of previous customers.
In addition, you get attractive incentives. the way to book rooms are convenient, simple, fast and favorable payments. However, to avoid cheating when the book through the third side you need to find out and choose reputable website. You should consult people and use the online search engine. Do not forget to carefully review the policies, booking rules of these website addresses.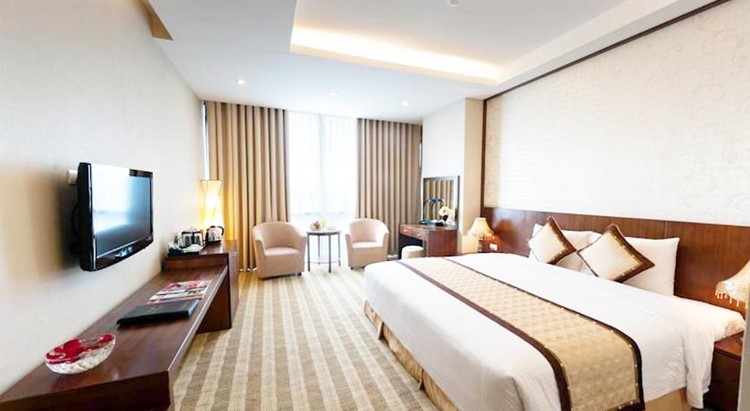 Hopefully with some information sharing above, It will helpful for you to choose Da Nang hotel as a place to rest during your trip. In addition, transportation during your stay here is also very important. Rather than taking a taxi or a bus, renting a car is the best way to explore the alleys of a city worth living and Kha Tran car rental is the ideal choice for you.
For more specific advice or rent cheap car in Da Nang, do not forget to contact Kha Tran Car rental via hotline Ms Katharine: (+84) 91 651 02 01 – (+84) 34 797 67 89.
Wish you and your family a happy journey and many memorable experiences in Da Nang!
---
For booking or any information please feel free to contact us:
KHA TRAN TRAVEL & TRANSPORT CO.LTD
ENGLISH SPEAKER HOTLINE – LINE – WECHAT – WHATSAPP: (+84) 91 651 02 01
Website: danangcarrental.com
Fanpage Facebook: fb.com/danangcarrental/
Hotline (Ms Katharine): (+84) 91 651 02 01 – (+84) 34 797 67 89
Email: danangcar6789@gmail.com (Sales) – khatrancarrental@gmail.com (Manager)
Office in Da Nang: No.12 Bui Xuan Phai Street, ThuanPhuoc Ward, Hai Chau District, Viet Nam