This year's Hue Traditional Craft Festival will be held from April 26 to May 2.
The event is aimed to honour heritage and raise the quality of traditional trade village products. The event will also help to connect trade villages and investors and promote traditional handicrafts alongside tourism products.
According to the organisers, the festival will introduce 16 crafts, including jewellery-making, embroidery, bronze casting, calligraphy, kite making, and incense making.
See more >> Hue tourism: Travel handbook from A to Z
Around 350 artisans from 62 craft villages in cities and provinces across the country together with those from Japan, South Korea, China, Brazil and Turkey will join the festival.
Artisans from Japan and South Korea will display their products made from pottery and bamboo.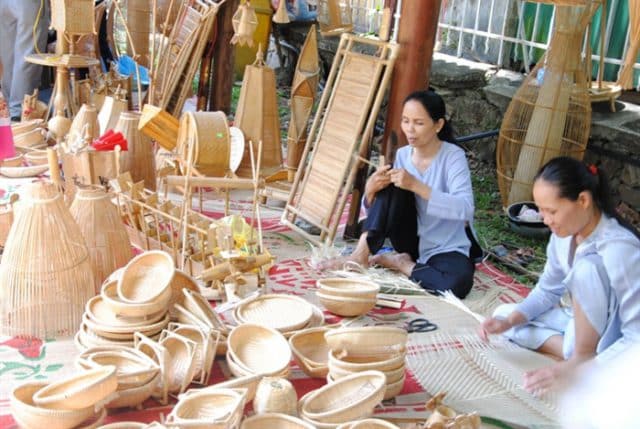 A range of activities will be staged during the event, including an Ao Dai festival, a ceremony commemorating the founders of crafts, a food event, hot air balloon festival, a flower festival, and a music show featuring popular singers from South Korea.
The new content of this year's event is the arranged space to introduce unique craft village products participating in the festival for the first time such as lotus silk by artisan Phan Thi Thuan from Hanoi, and lotus wine, tea, paintings, leaf cones, towels, and fans of artisans from Hue, HCM City and Dong Thap.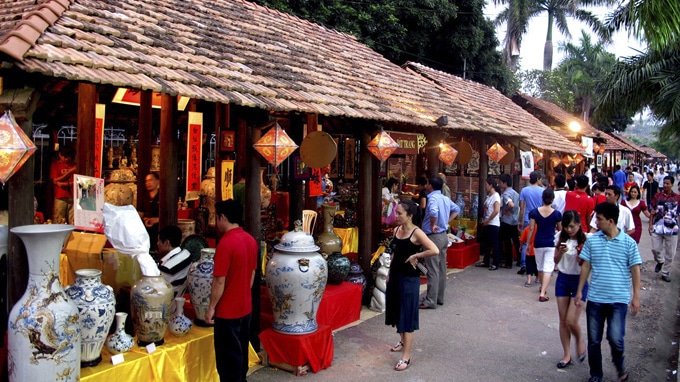 Meanwhile, the southern bank of the Huong River will turn into a pedestrian space to join Chu Van An, Pham Ngu Lao, and Vo Thi Sau walking streets to host cultural and entertainment activities.
See more >> HUE TRADITIONAL CRAFT FESTIVAL 2019 PROGRAM
Hue Traditional Craft Festival is organised every two years.
See more >>Car rental Hue Vietnam
Source: dtinews.vn
---
For booking or any information please feel free to contact us:
KHA TRAN TRAVEL & TRANSPORT CO.LTD
ENGLISH SPEAKER HOTLINE – LINE – WECHAT – WHATSAPP: (+84) 91 651 02 01
Website: danangcarrental.com
Fanpage Facebook: fb.com/danangcarrental/
Hotline (Ms Katharine): (+84) 91 651 02 01 – (+84) 34 797 67 89
Email: danangcar6789@gmail.com (Sales) – khatrancarrental@gmail.com (Manager)
Office in Da Nang: No.12 Bui Xuan Phai Street, ThuanPhuoc Ward, Hai Chau District, Viet Nam