Activities in Da Nang is always a hot topic for those who want to explore this liveable city. To help you enjoy full your vacation here, Kha Tran would like to share with you 10 best things to do at Da Nang for your reference.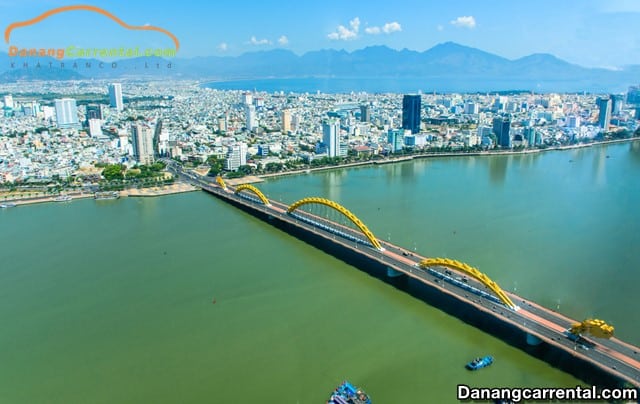 1. Experience Da Nang beach – tourist attractions in Da Nang
Coming to beaches is the first thing that you should do when comes to this beautiful coastal city. Watching white sand beaches stretching, embracing the city and the landscape nearby trees are enough to make you enchanted with this poetry and romance scenery.
Besides that, immersing yourself in the clear and cool water is an ideal way to reduce stress. What are you waiting for without dropping by here with your lover to admire stunning sunrise, sunset with peaceful space?
See more >> Da Nang Beach – Beautiful Beach As The Picture Of Nature
What's more, participating in recreational activities at the beach will give you many interesting experiences. Surfing, paragliding, canoeing, or diving to watch corals will bring many interesting lessons to explore the world of magical creatures.
In addition to adventorous game, beach volleyball with friends and family is also the best option for an ideal vacation.
2. Sitting on Ba Na Hills cable car – top attractions in Da Nang
Enjoy the feeling of admiring the scenery of majestic mountains and forests through the romantic mist layer, which makes you enjoy when traveling to Ba Na. Sitting in colorful cabins will create a sense of immense safety even if you are at 1500m above sea level.
Further more, you will be admired famous places of Ba Na such as: French village, central flower garden with red color of hydrangea flowers, Debay cellar, Fantasy entertainment area. All promises to bring you lots of fun.
See more >> Da Nang travel: Ba Na Hills tourism experiences
3. Going sightseeing at the bridges on Han River – attractions in Da Nang Vietnam
Located right in the heart of the city, beside the poetic Han River, the bridges here with separate construction design have become the highlight of the beautiful tourism city of Da Nang.
Dragon Bridge – one of the most beautiful bridges in the world. Especially, on Saturdays and Sundays evening, you will watch the bridge spray water and fire. What an impressive show! Do not forget to drop by to admire!
In addition to Dragon bridge, Tran Thi Ly bridge is also famous. With the design of the two sides of the bridge as sail reaching out to the sea, it is an attractive place for many tourists to come and take beautiful pictures.
Moreover, Han bridge is a place you should not ignore be.cause of unique beauty. Standing on Song Han Bridge to admire the panoramic view of the shimmering city at night is so fantastic.
4. Conquering Marble Mountains – fun activities in Da Nang
For a truly complete Da Nang tour, do not miss exploring the Marble Mountains – the limestone mountain named after the five elements of the Earth. With a large number of mysterious caves, you will be satisfied with their curiosity, exploring every corner.
Maybe, the cave will lead you to a very high peak to admire Da Nang as "Paradise", or lead down to the deep cave with dim light candle as "Hell". Experience the feeling from the cave to the top of the mountain filled with the fresh air is the feeling liked most.
5. Son Tra Peninsula and Hai Van Pass
Coming to Da Nang beautiful, you can't miss the tour to the area called the "green lung of the city". The first place you should visit is the famous Linh Ung Pagoda. You will find your heart lighter when you worship Buddha, pray for the best. From here, you zoom out to see the vast sea, along with the peaceful fishing villages. How quiet this scenery is!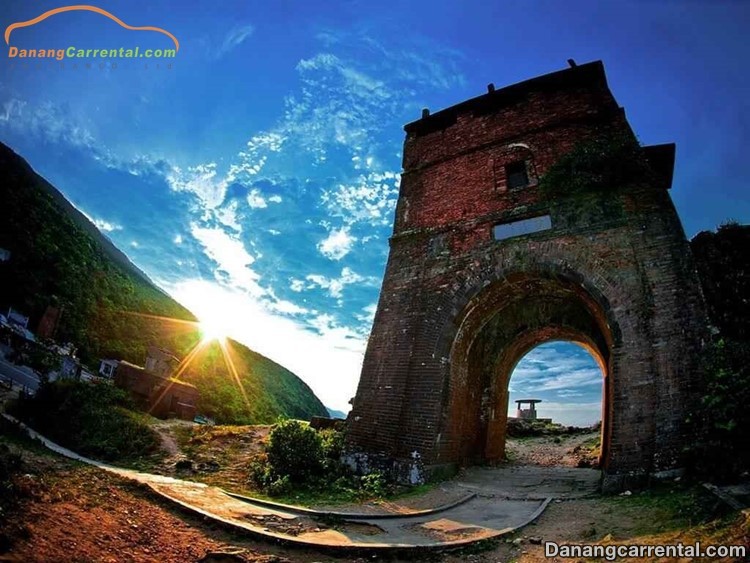 Hai Van Pass
In addition to the beautiful landscapes of Son Tra Peninsula, you can freely experience the feeling on the Hai Van pass. Going on the winding roads along the mountain, clouds hovering above the head or stopping, finding a beautiful place to admire the grandeur of the unique in Central of Viet Nam and "check in" to save the best moments will bring great feeling.
See more >> Discover the beauty of Hai Van Pass
6. Participating in entertainment at Asia Park
This is the largest amusement and entertainment park in Viet Nam and Southeast Asia, Asia Park modernly designed with many interesting and interesting games to serve tourists.
In particular, the park's impressive highlight is the sun wheel. Joining the game at night, visitors will be able to enjoy the poetic and romantic beauty of Da Nang city and the bustle of Da Nang people in the daytime. Make sure that many visitors will have to spend their entire holidays here because they are fascinated with so many interesting things.
7. Visit Vietnam's historical monuments
Da Nang attracts tourists not only because of its majestic natural places but also a long history of preservation. Each time to visit, witness and admire the relics, evidence or the film kept will make you understand about national tradition.
Some Da Nang Museum that tourists should not miss such as: Museum of Cham Sculpture, Ho Chi Minh Museum, Fifth Military Division Museum,…
See more >> Discover the museum of Cham sculpture
8. Visiting Hue and Hoi An Ancient Town – tourist attractions near Da Nang
Da Nang is located on Central Heritage Road: Hue – Da Nang – Hoi An. From Da Nang, it will be very easy for you to visit famous heritage such as Hue citadel, Hoi An ancient town, My Son holy land. Within a day, you can discover all the beauty of this place with many emotions changing according to the space and location.
If Da Nang welcomes you with the busiest, dynamic and majestic city, Hue poetic will make  you lost in an ancient space with many temples and tombs. Additionally, Hue's rain will leave you unforgettable memories. Finally, setting to My Son Holy Land, visitors will reverse the history to cultivate for themselves a lot of precious knowledge.
9. Diving Cu Lao Cham beach- outdoor activities in Da Nang
In addition to watching the sea, scuba diving to see colorful corals and rare fish holes is the most favorite activity of tourists when coming here.
Do yourself experience these interesting activities to make your vacation more interesting!
See more >> Cu Lao Cham Travel Guide: Travel Guidebook From A To Z
10. Shopping in Da Nang – best activities in Da Nang
After traveling to Da Nang with many new things, choosing to buy some souvenir as a gift is also an important part of many tourists' journey. Catching that demand, Da Nang has a lot of indoor and outdoor markets and many entertainment and shopping centers serving tourists at home and abroad.
Specifically, right in the center of the city, the two markets of Con and Han market and Indochina Riverside shopping center with full of souvenirs, food, clothes,… to serve you without taking time.
See more >> Discover The Culinary Paradise Of Con Market In Da Nang
Activities in Da Nang as well as what to do in Da Nang will be important for you to plan your trip to this liveable city. Do not forget to keep in note with useful information. Wish you have a nice trip to Da Nang!
For more information and advices to Da Nang tourism or rent a car in Da Nang, do not forget to contact us via hotline Ms Katharine: (+84) 916510201 or (+84) 34 797 6789.
Wish you and your family a happy journey and many memorable experiences in Da Nang.
---
For booking or any information please feel free to contact us:
KHA TRAN TRAVEL & TRANSPORT CO.LTD
ENGLISH SPEAKER HOTLINE – LINE – WECHAT – WHATSAPP: (+84) 91 651 02 01
Website: danangcarrental.com
Fanpage Facebook: fb.com/danangcarrental/
Hotline (Ms Katharine): (+84) 91 651 02 01 – (+84) 34 797 67 89
Email: danangcar6789@gmail.com (Sales) – khatrancarrental@gmail.com (Manager)
Office in Da Nang: No.12 Bui Xuan Phai Street, ThuanPhuoc Ward, Hai Chau District, Viet Nam