Hoi an is a ancient city which belong to Quang Nam Province. It is about 30km from Da nang city center to Hoi an. Today, Da nang car rental would like to recommend 10 famous tourist destinations in Hoi an that visitors can not ignore when visiting Hoi an.
WELL OF BA LE
WELL OF BA LE is said to have been built by Cham people and used by Vietnamese people. At the beginning of the 20th century, this well was renovated by Mrs. Ba Le with the amount of 100 Dong Indochina, so named.
The well has a square structure with side of wells in the north-west direction. The well is built entirely of large size bricks, the bottom is a large limestone wood frame. Well-water always full, sweet and throughout the year reflect the high level of harmonious combination of architectural and feng shui of the ancient Hoi An.
Pagoda Bridge
Pagoda Bridge is also known as Japanese Bridge and Lai Vien Kieu Japanese built in the early 17th century. This place has become an attractive tourist destination of Hoi An that visitors always want to stop in the journey to this land.
Pagoda Bridge is quite unique, in the middle of the way is designed in the rainbow way, the two sides have narrow corridor with 7 wooden compartments are crossed a small creek, along with structures, paintings. The decorations show a harmonious combination between the architectural style of Vietnamese, Chinese, Japanese and Western.
See more >> Hoi An car rental
Assembly Hall Phuc Kien
Phuc Kien Assembly Hall at 46 Tran Phu street, was built in 1690, by the group of Fujian (China) to Hoi An living and construction.
Through many restorations, with the main contribution of Huaqiao in Fujian State, Assembly Hall has become more and more brilliant and spacious, contributing to adorn the appearance of the ancient architecture of Hoi An.
Tan Ky Ancient House
Built nearly 200 years ago, Tan Ky ancient house has architectural style typical of Hoi An town with furniture divided into many rooms, each room has its own functions.
The house is built by the traditional materials, has a distinct features, small, elegant, warm, and show the interaction with the architectural style in the area. Interior decoration items in the house have shown the affluence of the owner generation.
Duc An Ancient House
Duc An Ancient House was built in the style of Vietnamese architecture. It is located at 129 Tran Phu, Duc An ancient house is more than 180 years old house with the ancient features and taciturn, is reflected through each object.
Quan Thang Ancient House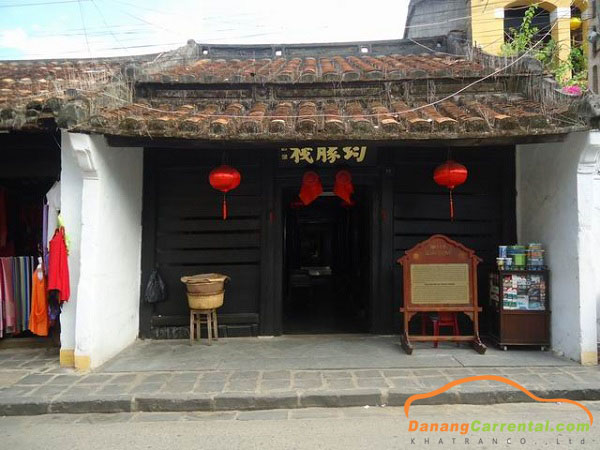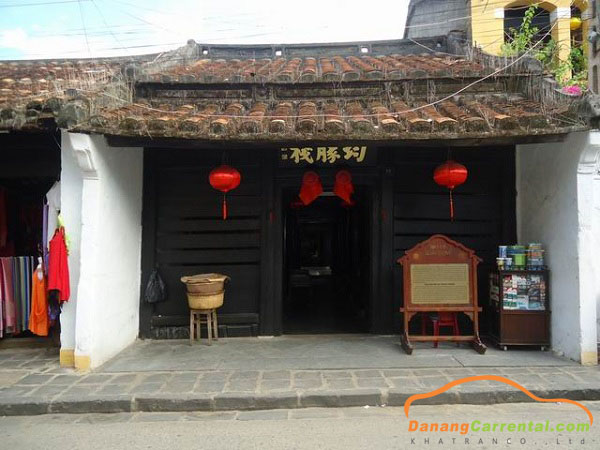 This is one of the oldest and most beautiful houses in Hoi An which was built by the owner of the Chinese trade in the late seventeenth century. His name is Quan Thang. The house is typical of two-sided brick house with many architectural features of Hoi An.
Tran Family Chapel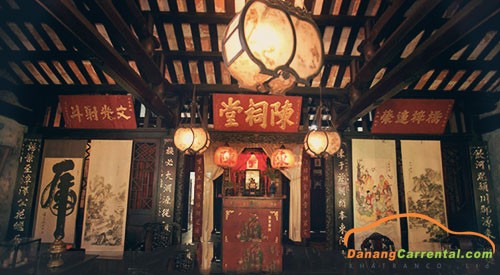 Tran Family Chapel was built in the early nineteenth century, this is a typical architecture for the type of family chapel in Hoi An. It was built in the style of garden architecture. This is evidence of the cultural and economic exchanges between Vietnam and China in the past century.
Cua Dai Beach
Cua Dai Beach is a famous tourist destination of Hoi An. This is one of the most beautiful and romantic beaches of central Vietnam with clear blue water, gentle waves and smooth white sand beach running along the green coconut trees. The scenery here is further fascinated by the far-off waves of silver island Cu Lao Cham as a stand.
Cu Lao Cham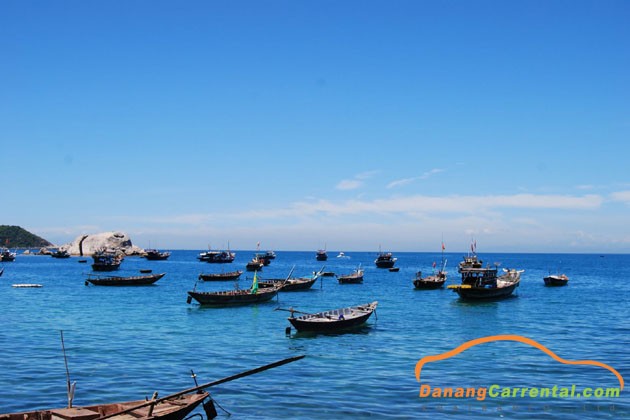 Cu Lao Cham is a cluster of islands 18 km east of Cua Dai. This is an archipelago of seven small islands, with cool year-round climate, with abundant flora and fauna.
Nature has created in Cu Lao Cham many romantic scenery, rare as Tinh streams, Ong streams, or Hon Chong, Hon Kho, Ba Ba … On the island is Ong beach, Bac beach, Chong Beach,… with white sand and clear blue water.
Hoi An Market
Hoi An Market is one of the tourist attractions in Hoi An attract many visitors to visit and shopping. You can find many specialties, arts and crafts as well as enjoy delicious food here. Coming to Hoi An market, you will also exchange, talk with local people and have more experience of everyday life of people here.
See more >> Hoi An Travel Information
For booking car or any information please feel free to contact us:
ENGLISH SPEAKER HOTLINE – LINE – WECHAT – WHATSAPP: (+84) 91 651 02 01
See more: BARS, NIGHTLIFE IN HOI AN, VIETNAM