Da Nang – a dynamic, beautiful and growing city, changing every day. With the cool climate and many landscapes favored by mother nature, Da Nang is voted by many visitors as the most worthy to live today. When visit Da Nang, visitors are anxious to return to Da Nang more times.
Let's explore 9 reasons why you keep coming back Da Nang.
1. Climate and weather of Da Nang
Da Nang is a central Vietnam city, influenced by both tropical northern climate and southern savanna climate. However, the influence is not so much so Da Nang weather keeps itself peaceful with a relatively cool heat background. In the summer, thanks to the wind from the sea, Da Nang is not too hot nor affected by the hot winds such as Ha Tinh and Nghe An. If you go deep into the city, visitors will be impressed with the Han River – a highlight of tourism with modern bridges and bring coolness, freshness for the whole city. In the winter, although there are some cold weather, tropical depressions from the North flooded down, here, the cold waves are not too bold and do not last long. This is also an ideal time for tourists to show off in modern thin felt jackets and beautiful chiffon scarves, taking photos of "check in Da Nang tourism".
See more >> Da Nang weather – The best time to visit Da Nang
2. Da Nang is the tourist center on the axis of Hue – Da Nang – Hoi An
To travel to Da Nang, visitors can conveniently visit the famous tourist destinations of the Central in particular and Vietnam in general. Can ride a motorbike or experience a bus, or rent a car to brighten the poetic experience of Son Tra Peninsula, return to Hoi An, watch Lang Co, enjoy the ancient taste, depressing the ancient capital, or visiting My Son Sanctuary. If any visitor loves the discovery, romance, do not miss the opportunity to explore Ba Na Hills and Hai Van Pass. All the magnificent views below and the floating clouds above and beyond will be admired completely by visitors.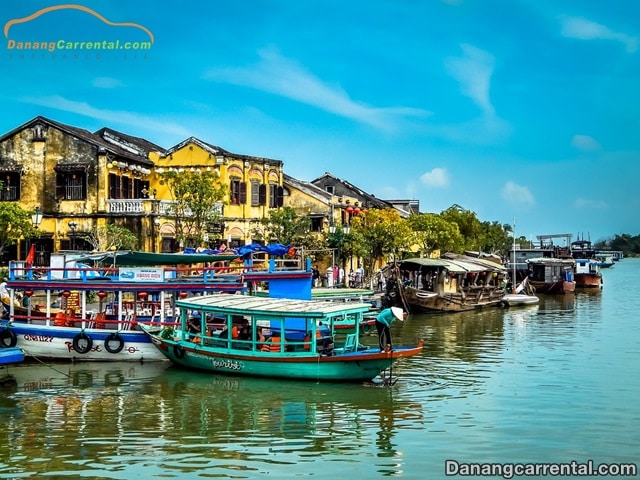 If Hue and Hoi An are attached to tourists by looking old, when coming to Da Nang, the change of day by day in this place with the civilization and politeness of people really makes everyone come back to Da Nang more times. Because every time I come, I see many other new changes that make everyone want to be curious and learn more.
3. Da Nang Beach
Da Nang is a city surrounded by the sea and there are many extremely beautiful poetic beaches such as My Khe Beach, Nguyen Tat Thanh Beach, Pham Van Dong Beach … Not only enjoy immersing yourself in fresh water, visitors also experience many types of sea sports, entertainment such as kayaking, volleyball, parachuting, fishing … all promises to bring great experiences to must remember forever.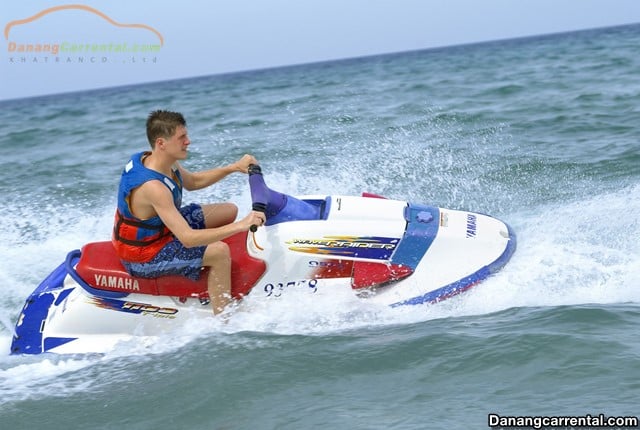 See more >> Water sports in Da Nang
Beautiful beaches are like that, but Da Nang tourism, visitors also admire the endless sea routes, day and night whispering waves. Leaving the wind and the sea breath in the face blowing away all the troubles, listening to the sound of the mother's mother whispering, the conversation will leave many unforgettable memories.
Because it is a coastal city, the hotels near the sea, with beautiful views and good quality are always the first choice for tourists everywhere. All day taking part in sightseeing activities, relaxation, returning to the room to sip a cup of hot coffee, eyeing the sea, and the whole scene of small lights flashing of the buildings below is also an experience interesting to make tourists want to come back to Da Nang Tourism more times.
See more >> Da Nang Beach – Beautiful Beach As The Picture Of Nature
4. Attractions Da Nang
Favored by nature, places and beautiful scenes of Da Nang are always the pride of Da Thanh people and also a charming and attractive place for all visitors.
Lost in Ba Na Hill, visitors can experience the interesting feeling at the French house – a miniature Europe with arched architecture, extremely delicate fences. In addition, sitting on the cable car with vibrant colors, more than 5,000 meters from the ground to admire the whole view of Da Nang underneath undulating, faded in mist and clouds is an unforgettable impression that many tourists turn back to Da Nang tourism.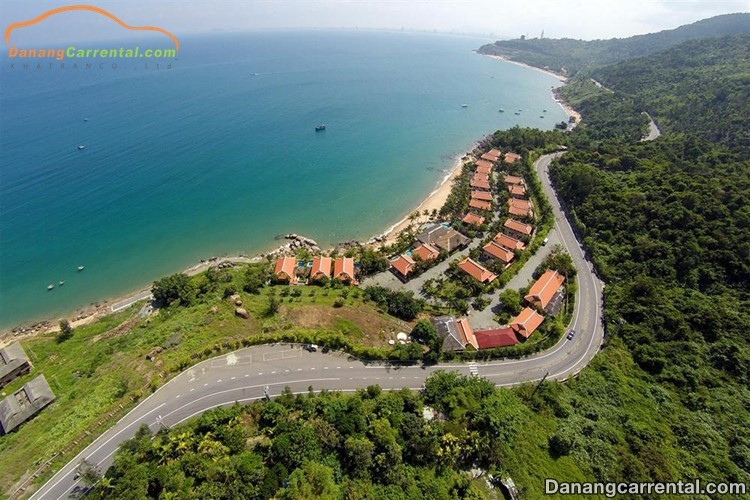 Son Tra Peninsula: considered a privilege to be favored by nature for Da Nang people. Here, there are many eco-tourism areas attracting visitors to explore, such as: Linh Ung Pagoda, Bai But, Bai Rang. Visit the Son Tra peninsula, visitors will have convenient conditions to go back, admire Tien Sa Port, Golden Sand Beach … extremely impressive.
Da Nang Bridge on Han River: From the sea far away, back to the city center, many tourists will be attracted by the modern beauty and curiosity of the Dragon Bridge. Being opened for traffic since 2013, Dragon Bridge is one of 7 bridges of Da Nang across the Han River. More proudly, this is also the bridge honored in the top 30 most impressive bridges in the world. In addition, admiring the Quay bridge, Tran Thi Ly bridge also brought many unique imprints for tourists.
5. People of Da Nang
One of the reasons for great sympathy and making many tourists plan to return to Danang is the friendliness of Da Nang people. Who you are and where you come from doesn't matter, if you need advice, ask for directions, Da Nang people are always enthusiastic to advise, chat, proudly tell about all the traditions, culture and beauty of the city. Dear Da Nang. Their eyes also brightened up a lovely pride. They love and are proud of their city so many people still want to contribute a small part to building a better city. This is also the reason many tourists love more, more impressive this place.
6. Da Nang Festival
Referring to Da Nang, many people immediately remember the beautiful fireworks displays of international level that only Danang has. The firework competition is held on 29 – 30 April every year, coinciding with the holiday so it is very convenient for visitors from all regions to come here to admire.
Besides, the Quan The Am festival on the 19th of the lunar calendar every year is also visited by many Buddhist tourists to find peace, peace and hope for the best to come. The Fish Festival with the customs and traditions of the people of Da Nang coastal area wishes for a peaceful and less turbulent year that will leave many unforgettable impressions for visitors from the plains.
7. Da Nang food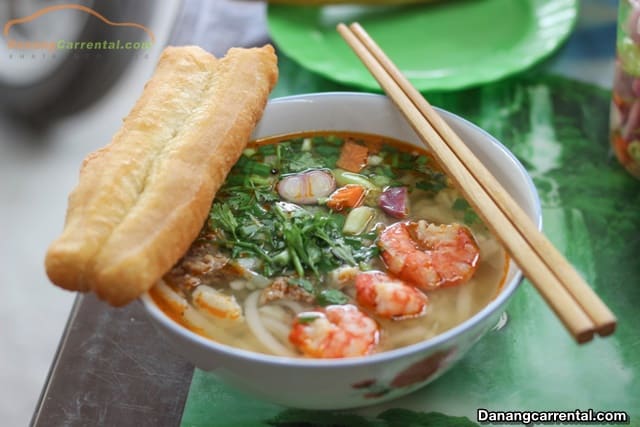 Before planning to travel to Da Nang, many tourists were anxious and worried about what delicious dishes were here and where they would be most delicious. But then all questions are answered right after arriving in this land. Delicious dishes such as banh xeo, Cao Lau Mi, banh canh,… are everywhere, on the roads for tourists to enjoy and experience the new feeling. More luxurious, some streets specializing in cuisine have been chosen by many tourists such as: Phan Tu – Ngu Hanh Son or Huynh Thuc Khang Street … which has a unique flavor of Da Thanh cuisine that many tourists decided to return to Da Nang tourism.
See more >> Delicious food in Danang – What should we eat when travelling to Da Nang?
8. Entertainment areas
Coming to Da Nang, Helio center and Asian park is no longer strange to many people. With interesting experiences contributing to the complete vacation of tourists or changing the atmosphere on sudden rainy days, this is the ideal choice. Experience in the impressive Sunwhell rotation, visitors will admire the sparkling, rare romance of Da Nang at night, and the grandeur and bustle at the day.
In addition, visitors can enjoy the modern space in the famous bars, cafes of Da Nang or immersed in the very old ancient space of Cafe Long – the cafe with the oldest history in Da Nang. Enjoying a cup of coffee on low wooden chairs has made many visitors come here and want to come back to visit Da Nang more times.
9. Da Nang hotels and resorts
Da Nang is growing and increasingly modern. Along with that, the infrastructure for tourism development and the system of hotels and resorts is also being invested heavily. Hotels are located near the sea or near the center convenient to travel and have the price depending on the needs from budget to luxury are many tourists choose, especially during the holidays. Many hotels, resorts with large, high-quality lobby here are also honored to choose to organize many events of the country and the region.
Above is a list of reasons why many tourists plan to come back to Da Nang beautiful, hope to help you better understand the land and people here as well as love this land.For more specific advices or rent cheap car to visit famous sites in Da Nang, do not forget to contact us via hotline Ms Katharine: (+84) 91 651 02 01 or (+84) 34 797 67 89.
Wish you and your family a happy journey and many memorable experiences in Da Nang.
---
For booking or any information please feel free to contact us:
KHA TRAN TRADING & SERVICE COMPANY LIMITED
ENGLISH SPEAKER HOTLINE – LINE – WECHAT – WHATSAPP: (+84) 91 651 02 01
Website: danangcarrental.com
Fanpage Facebook: fb.com/danangcarrental/
Hotline (Ms Katharine): (+84) 91 651 02 01 – (+84) 34 797 67 89
Email: danangcar6789@gmail.com (Sales) – khatrancarrental@gmail.com (Manager)
Office in Da Nang: No.12 Bui Xuan Phai Street, ThuanPhuoc Ward, Hai Chau District, Viet Nam