Da Nang is a beautiful city, blessed with many beautiful and charming landscapes, captivating many tourists by nature. Along with pristine tourist destinations, Da Nang is building and developing many types of tourism and entertainment to serve the maximum needs of tourists. In particular, to mention the "Modern" golf courses and the class that the world must admire Da Nang.
1. Montgomerie Links Vietnam Golf Course
Montgomerie Links Vietnam Golf Course is located not far from Da Nang beach and the city center. From the golf course, visitors can admire the direction of poetic Marble Mountains. The world-class Montgomerie Links Vietnam golf course, it was designed by legendary player Colin Montgomerie, is 7090 yards long with a standard number of 72 strokes.
With scenery imbued with the sea, the golf space is harmoniously combined between gravel beaches, sand dunes and the original green trees with a cool and unique beauty.To learn more about Montgomerie Links Vietnam Golf Course, the golf courses in Link format often have some common characteristics as follows: sandy soil, botanical sand dunes, vast green grass fields, creating golf courses worth Remember there are different levels of difficulty.
At Montgomerie Links Vietnam, the most impressive hole is the hole 18 (par 5). This is the longest hole in all holes and creates many difficulties for golfers. However, this hole allows the far-flung players to reach 2 strokes to reach the green.
Besides the advantage of beautiful scenery, Montgomerie Links Vietnam Golf Course has always been voted positively by many tourists and golfers because of its excellent services and facilities. This was the place to host the tournament: "Accor Viet Nam World Masters Golf Championship" and was honored to be voted by Forbes as one of the best golf in Asia.
See more >> Danang weather
2. BRG Danang Golf Resort
BRG Danang Golf Resort is a beachfront golf course designed in the first traditional style in Southeast Asia with extended sand dunes, pristine sea vegetation to help the ball is released, rolling long.
This is Da Nang golf yard located near the beautiful coast, with an area of over 150 hectares of sand hills. The 7,160 yard golf course with 18 holes of different difficulty is designed by the legendary Australian golf and former world champion Greg Norman. Here, visitors also experience in the luxurious and luxurious resorts of Sheraton Danang Resort with extremely long swimming pools.
BRG Danang Golf Resort was voted one of the top 15 golf courts in the world by Golf Magazine of the US in 2010. Besides, this is Da Nang golf yard with 2 awards: "The best golf yard in Vietnam is "The most beautiful golf yard in Vietnam 2010-2011" voted by Vietnam National Administration of Tourism and golf Vietnam magazine.
See more >> Danang resort
From the early days of establishment in 2010, BRG Danang Golf Resort has always focused on innovating the best quality services with a staff of professionally trained staff who always meet thousands of visitors. domestically and internationally visit every year. BRG Danang Golf Resort promises to bring you wonderful holidays.
3. Ba Na Hills Golf club Da Nang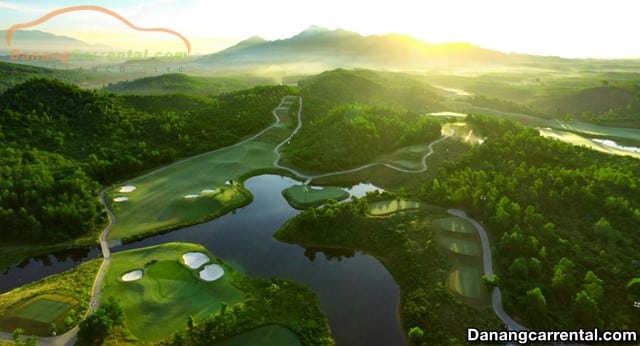 Ba Na Hills Golf club Da Nang is a new golf yard designed by world famous golf player Luke Donald, managed by IMG. It is located right in the poetic and majestic Ba Na valley, near the famous tourist area of Ba Na Hills, this is an ideal place to play golf for businessmen.
Ba Na Hills Golf club Da Nang has the longest 7800 yard length in Viet Nam, 18 holes and 9 first roads stretching along trees, sand holes, and 9 points after bending according to the changes. This is the unique point that the golf yard gives many gamers a try and like to conquer newness. The most special thing, coming to Ba Na Hills Golf club Da Nang, visitors will experience extremely interesting and memorable night golf rounds.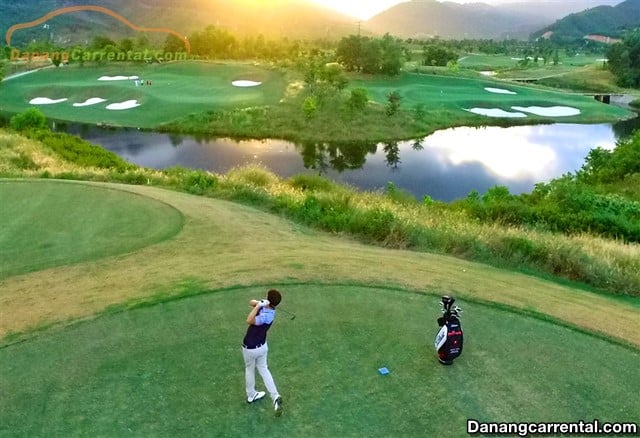 Compared to other golf courses, Ba Na Hills Golf club Da Nang continuously receives the titles: "The best golf yard in Vietnam", "The best new golf yard in Asia – Pacific", and the symbol "Yard The best new golf in the world ".
See more >> Best Activities in Da Nang
Da Nang was voted as the most living worthy city in Viet Nam, developing many types of services, resorts and world-class golf courses. Above are the top 3 Da Nang golf courses that will best bring golf players inside and outside the country with exciting and exciting moments.
For more information and advices to Da Nang tourism and ways to "The best" golf yard in Da Nang or rent a car to visit in Da Nang, do not forget to contact us via hotline Ms Katharine: (+84) 91 651 02 01 or (+84) 34 797 67 89.
Wish you and your family a happy journey and many memorable experiences in Da Nang.
---
For booking or any information please feel free to contact us:
KHA TRAN TRAVEL & TRANSPORT CO.LTD
ENGLISH SPEAKER HOTLINE – LINE – WECHAT – WHATSAPP: (+84) 91 651 02 01
Website: danangcarrental.com
Fanpage Facebook: fb.com/danangcarrental/
Hotline (Ms Katharine): (+84) 91 651 02 01 – (+84) 34 797 67 89
Email: danangcar6789@gmail.com (Sales) – khatrancarrental@gmail.com (Manager)
Office in Da Nang: No.12 Bui Xuan Phai Street, ThuanPhuoc Ward, Hai Chau District, Viet Nam