In recent times, Hue is a tourist destination chosen by many tourists. Hue has many famous tourist to attractive tourists. If you do not find out before visiting Hue then there will be able to missed some interesting tourist spots. The wonderful place that today's Hue car rental will introduce Son Cha Island – Hue – A new tourist destination in Hue.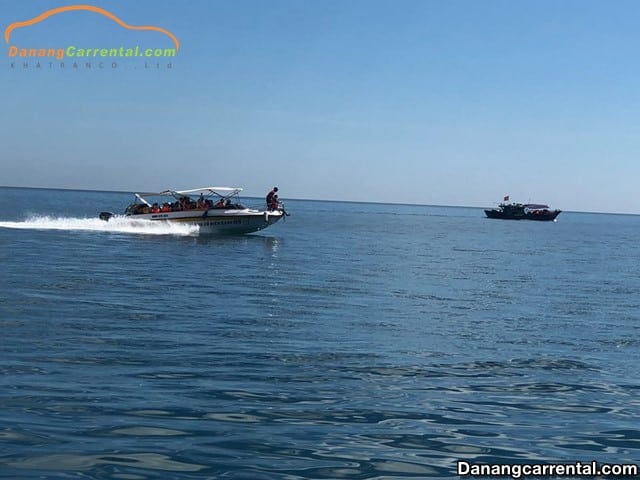 Why does Son Cha Island – Hue at attractive to tourists?
Son Cha Island is an island in Thua Thien Hue province, it is located just 1km from Hai Van pass with the height of 235m above sea level. From the far away, Son Cha Island to attractive tourists by its shape like an upside down pan. Son Cha Island is only about 6,000 square meters, but here convergence of many delicious kinds of seafood such as grouper, squid, lobster, abalone,… In addition, Son Cha Island is the only island in the sea of Viet Nam that conservation of chamois rare.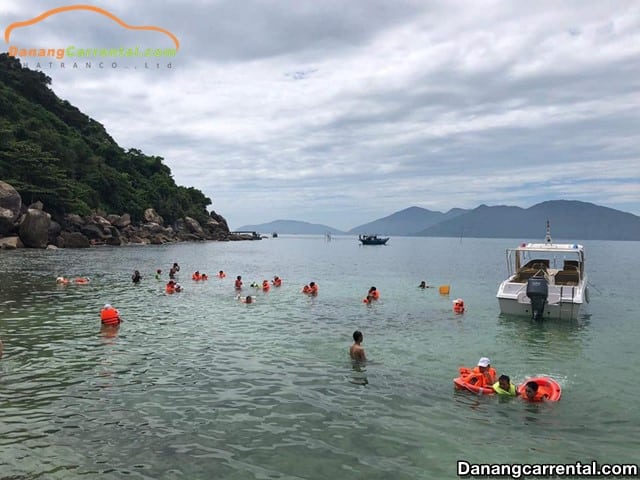 If you want to go to Son Cha Island, you need to transfer by two means. The first is to rent a car but it can only take you to Lang Co – Hue, and you want to get to the Son Cha Island you need to transfer by canoe. For those of you who first go to Canoe, this is really an enjoyable experience. However, you will be tired of seasickness but to compensate you will be watching the blue sea between the sky, the wind of the sea.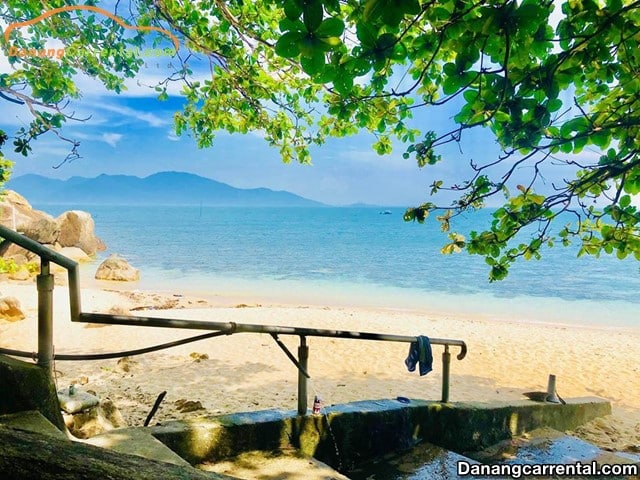 When traveling to Son Cha Island, do not forget to visit Bai Chuoi beach. This beach is very beautiful, also so sit on the beach to enjoy the wind blows, blend in nature, hear the waves, the wind and then talk to each other, or take pictures with beautiful friends. It will be not a bad option.
One day on the island finished when the night falls. At this time, you can experience activities such as dancing, singing around the fire, seafood grills or playing other exciting games.
When playing enough and eat enough and began to get tired, you want to be immersed into sleep but do not want to sleep in the camp, a rather attractive option is to sleep in the police at borders, note that you have to be allowed.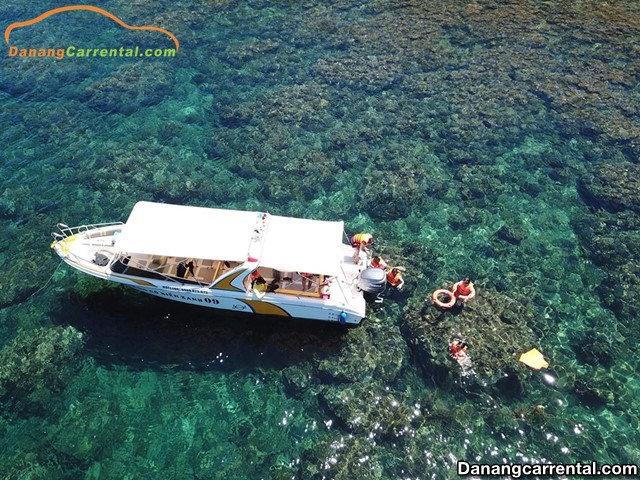 If you have been traveling Hue in general and Son Cha Island in particular, do not forget to fully charge the phone and prepare for a spare battery. To ensure after the trip, you will have a lot of movies, images are very interesting, keep it in your memories to remember later when we are young so excited, so enthusiastic.
Hue travel car rental would like to wish you a wonderful trip.
We hope that all of above will helpful for you. For more specific advice or rent cheap car to visit famous sites in Hue, Da Nang, Hoi An,… do not forget to contact Kha Tran Car rental via hotline Ms Katharine: (+84) 91 651 02 01 – (+84) 34 797 67 89.
Wish you and your family a happy journey and many memorable experiences in Viet Nam.
Source images: Facebook Lăng Cô Biển Xanh
---
For booking or any information please feel free to contact us:
KHA TRAN TRAVEL & TRANSPORT CO.LTD
ENGLISH SPEAKER HOTLINE – LINE – WECHAT – WHATSAPP: (+84) 91 651 02 01
Website: danangcarrental.com
Fanpage Facebook: fb.com/danangcarrental/
Hotline (Ms Katharine): (+84) 91 651 02 01 – (+84) 34 797 67 89
Email: danangcar6789@gmail.com (Sales) – khatrancarrental@gmail.com (Manager)
Office in Da Nang: No.12 Bui Xuan Phai Street, ThuanPhuoc Ward, Hai Chau District, Viet Nam