Ao Dai Show is one of the most expected programs of Hue Festival.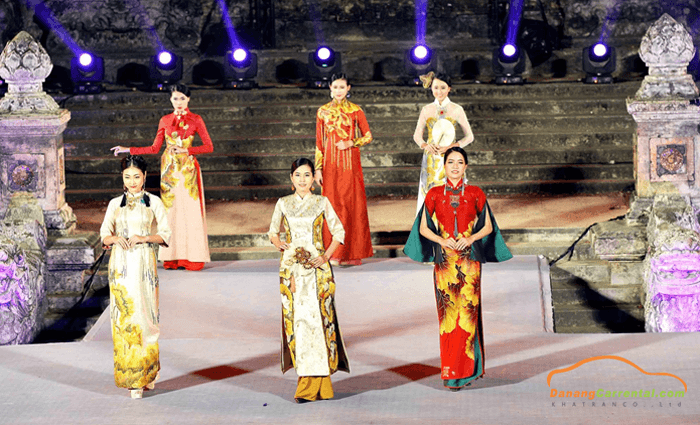 Fueled by the desire to communicate the love and passion for the Ao dai and traditional culture, designers use the Ao dai as a vehicle to showcase the unique beauty of Vietnam, from natural landscape to cultural images, thereby highlighting the charms of Vietnam, the charms of Hue.
The Ao dai Show at the Hue Festival 2018 engages young designers, beauty queens, models, prominent singers such as Van Khanh, Ho Quynh Huong and other popular young singers.
The show will take place at 20:00 of May 01 at Quoc Hoc Square.
See more: KEY EVENTS AT HUE FESTIVAL 2018
(From: www.huefestival.com)