The 7th Hai Phong Red Flamboyant Flower Festival 2018 associated with the 63rd anniversary of Hai Phong Liberation Day (13 May 1955 – 13 May 2018) will take place from 11 to 13 May 2018 in Hai Phong City's centre. This is an annual event held since 2012.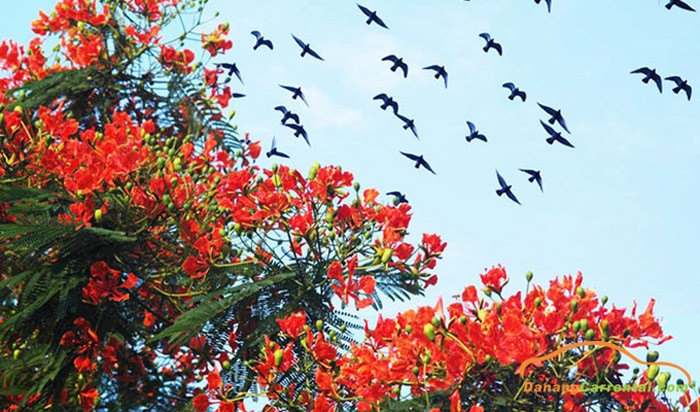 To honor the flower associated with the development process of Hai Phong City, Red Flamboyant Flower Festival has become a unique tourism event of the port city. The festival is the opportunity for Hai Phong to promote image, build brand, raise position of the city, at the same time strengthen tourism promotion activities and improve quality of tourism products.
The highlight of Red Flamboyant Flower Festival 2018 is the art program "Hai Phong reaching out to Sea" and Carnival held at 8.00pm on 12 May at Hai Phong Opera House Square. The program will be live broadcast on VTV1 – Viet Nam Television.
During the festival, many special culture and art activities will be organized in Hai Phong City's centre, such as film screening of Hai Phong's land and people, book and newspaper exhibition, performing traditional arts at Nguyen Du Flower Garden, painting exhibition themed "Meeting Hai Phong", contest and art photo exhibition "Hai Phong reaching out to Sea", Hai Phong open dragon boat race on Gia River (Thuy Nguyen District), etc.
 (From: www.vietnamtourism.com)