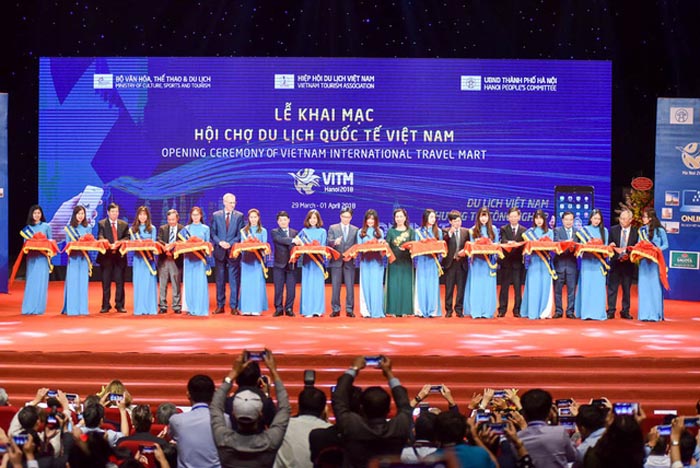 In the morning (March 29), Viet Nam International Travel Mart 2018 (VITM) 2018 was officially opened at Friendship Cultural Palace – 91 Tran Hung Dao, Hanoi. This is the annual event of international tourism scale in the first area. Organizing Committee of Viet Nam International Travel Mart 2018 (VITM) has theme " Online travel, Vietnam's Tourism Advances in Industry 4.0"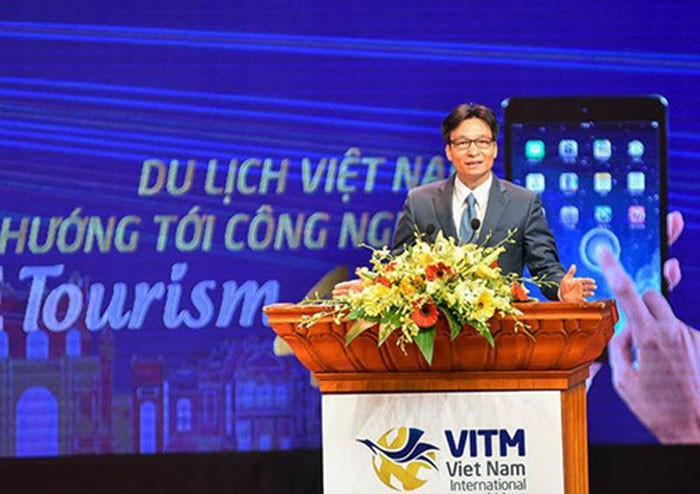 Mr. Vu Duc Dam, Member of the Executive Committee of the Party Central Committee, Deputy Prime Minister, Head of the Steering Committee for Tourism, attended and speech in opening ceremony. He appreciated the strong growth of Vietnam's tourism in recent times. Tourism increasingly affirms its role as an important economic sector and has been identified by the Party and State as one of the few sectors to be developed into a key economic sector. At the same time, tourism is also a bridge to connect people to meet, exchange, strengthen friendship, bring prosperity to the world.
With the orientation promoting three forms of tourism such as inbound, outbound, inland. VITM 2018 is a great opportunity for domestic and foreign businesses to introduce products, destination promotion, brand promotion, connect and expand cooperation opportunities, business development contributes to promote the image of the country and people of Vietnam to international friends, raising the position of Vietnam's tourism in the region and in the world.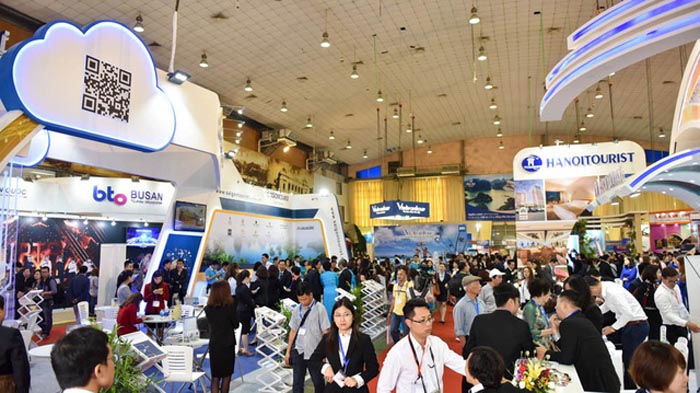 VITM Hanoi 2018 has the participation of enterprises, agencies control and tourism promotion from more than 43 provinces and cities across the country and from 18 countries and territories. Expected, VITM Hanoi 2018 will attract about 65,000 visitors and purchase products.
VITM Hanoi 2018 will take place until the end of April 1.