Da Nang International Firework Festival (DIFF 2018) with the theme "Legends of Bridges", takes place in 02 months, from 29 April to 30 June 2018. It is one of Asia's largest scale fireworks festivals, and with its many companion activities, the DIFF will make Da Nang a vibrant city during the summer of 2018.
2018 marks 10 years since the first "Danang Fireworks" and the creation of the brand name. Over the past 8 events, Danang International Fireworks Festival has constantly reinvented itself and has now developed into a world-class cultural and tourist event that is hosted on an annual basis from April to June.
Inspired by the bridges that have carved the history of Danang evolution, Danang International Fireworks Festival – DIFF 2018 is entitled "The Legend of Bridges". This year's event will take place from April 30th to June 30th and involves 5 spectacular fireworks nights and a series of striking, simultaneous events.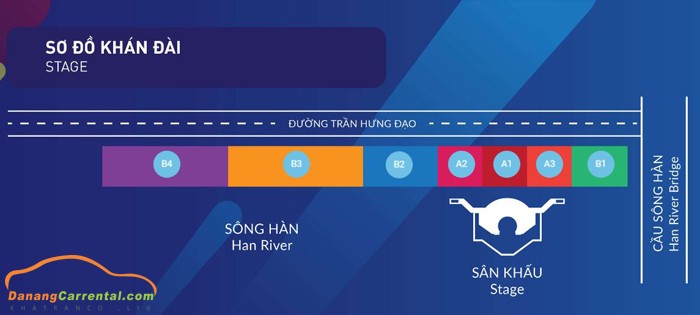 The festival takes place on Tran Hung Dao, the main street on the Eastern side of the Han River. Along this street and around Da Nang festivalgoers will also find a range of other attractions and events simultaneously taking place.